Meet Our Founding Director
WJIC Media Ministries was founded in September 2015 by Pastor Cedric and Alicia Barnett, and is a registered non-profit ministry in the State of Alabama. The mission of WJIC Media Ministries is to spread the Gospel of the Kingdom of God and Jesus Christ via the means of Internet, social media, and broadcast media.
Pastor Cedric L. Barnett
Music. Media. Ministry. If you were to ask our Founding Director, Pastor Cedric Barnett, what three words would most accurate describe his life, it would be those three.

READ MORE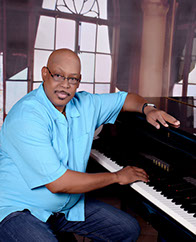 READ MORE